PHOTO BOOTH
Our photo booth is designed to make as many memories as possible ~ It is big enough for 8 adults at the same time!
However, our record is 12 adults with one baby!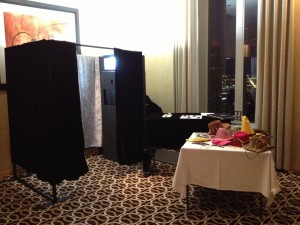 Quality: We use the best equipment to capture your memories.
Speed: Our DSLR cameras and dye-sublimation printers have your print ready in 16 seconds.
Accuracy: The 23 inch touch-screen monitor allows you to see each picture before it is taken.
Attention to your guests: Our on-site attendant takes care of all your needs for the event.
HOW DOES A PHOTOBOOTH WORK?
* First:  Enter the photo booth and touch the start button on the screen to begin.
* Second:  Strike a Pose!  What happens behind the curtain… well… ends up on your photo strip, so make a few silly faces and have fun!
*Third: Get your picture.
When you rent a photo booth from us, your guests can get in as many times as they want throughout the rental for no additional charge to them.
Each person that gets in the booth receives a copy of the picture.
PRINTS
Prints can be customized to fit your needs.
As part of the package, you can use your customized logo on all prints.
Prints are on 4X6 photo paper that we cut in half providing two prints per page.
When more than two guests are in the booth we print more copies so everybody receives a copy.
Getting a great looking photo strip for your event couldn't be easier.
Just follow these steps:
Pick from our different custom logo's.
Pick a font you want to use.
Email  your choices.
We will create a proof and email it for approval.
ENJOY
Add $50 for 4 X 6 Photo Booth Prints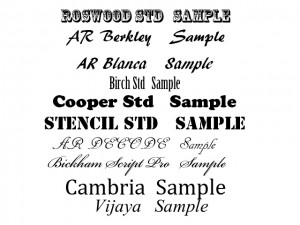 Email Bryan at Chicagomemorybooth@hotmail.com with your choices
 PROPS
Props are included with all packages.